Laser Cutting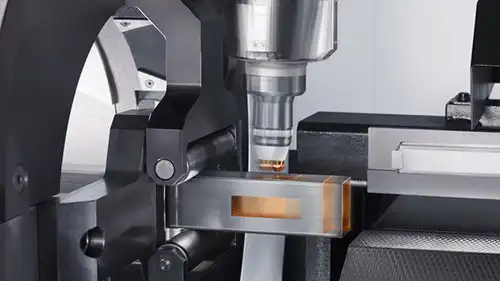 For the ultimate in precision, efficiency, and productivity, Magellan Industrial Group employs modern laser cutting equipment for sheet metal and steel tubing. The Trumpf TruLaser facilitates intricate cuts, even in thick mild steel. BrightLine technology focuses the laser beam for incredible speed and optimal edge quality—especially on angles and inside corners. Parts can be post-produced with ease, and the Highspeed and Highspeed Eco nozzle design reduce nitrogen consumption by up to 70 percent.
For demanding laser tube cutting, Trumpf Laser Tube Cutting Machines enable precise cuts on laser-cut tubes that are used for everything from agricultural equipment, construction, and even furniture structure.
Learn more about Trumpf laser cutting equipment and technology, including the Trumpf TruLaser 3030 Fiber, 3040 Fiber, 3060 Fiber, and 3080 Fiber.